TRUE YOU (WE KNOW HOW YOU FEEL)
Lecture Performance
From and with: Christiane Kühl and Chris Kondek (text, performance, video)
Hannes Strobl (music), Kim Albrecht (programming, data visualization)
21.06.2019 Kultursymposium Weimar and 24.10.2019 Amman (JOR)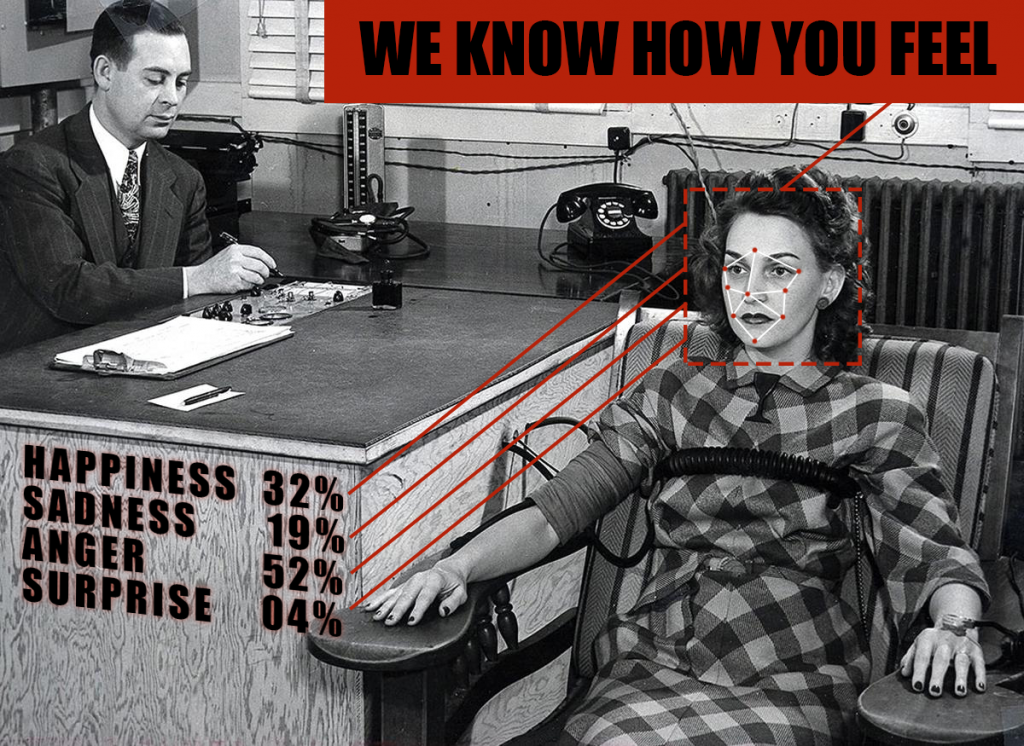 It is an old hat that machines know where we are, what we buy and how many steps a day
we have walked. The new machines want to know how we feel. Because where we are emotional,
we are all with ourselves; in our emotions our true self is revealed.Voice analysis, microexpression
evaluation, brain wave visualization are valid methods of affective computing to read the truth from
the body – which makes the latest software mirror-image lie detectors.
In their lecture performance, doublelucky productions put this development of
artificial intelligence back into the tradition of the polygraph to the medieval judgement of God
– and look into a future in which everyone carries a smart truth-finding machine
in their trouser pockets. And, yes: with the help of old film clips, the latest tec
trailers and a homemade app, they will tell you how you feel.
TRUE YOU (we know how you feel) TRAILER from chris kondek on Vimeo.